The Seekers Forum is my labor of love, a vibrant international fellowship dedicated to the cultivation of self-awareness and spiritual insight through self-inquiry, dialogue, and expressive writing. We offer a unique open-door community for folks seeking wisdom, camaraderie, and practical tools for living a more awakened life.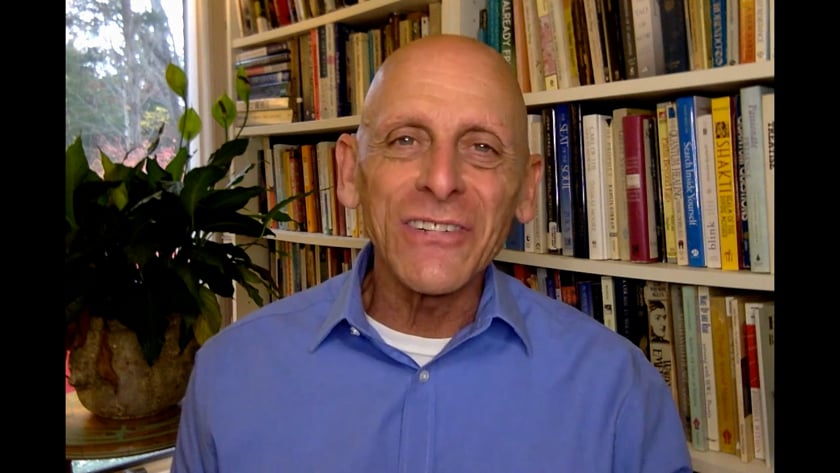 Welcome to The Seekers Forum. I began this learning platform in 2013 out of a desire to connect with other seekers interested in philosophy, psychology, and spiritual exploration, and awakening to the truth of their lives. I modeled it after the Sufi tradition of sohbet - the spiritual talk of friends. We explore what it means to be human through monthly programs designed to spur insight, deepen self-knowledge, and promote enlightening conversation.
I was raised in a home marked by suffering, loss, and turmoil. Like many seekers, I turned inward as a child for comfort and sanctuary. I discovered that when I explored deep questions, writing my thoughts and feelings on paper, I always felt better. This was my first experience of how self-inquiry transforms our experience, and this led to my studying with some of the greatest wisdom teachers of our time. As a spiritual friend, I bring 35 years of experience as a memoir writer, teacher, interviewer, and mindfulness student to my guidance of The Seekers Forum.
Socrates said, "Know thyself, for once we know ourselves, we may learn how to care for ourselves." That is what we're doing in this diverse international community of people interested in exploring the truth. I hope you will share your journey with us.
Each monthly program offers a deep dive into topics related to self-care, spirituality, and personal awakening. Through live monthly presentations, weekly Guided Writing Sessions, inspiring guest interviews, and pre-recorded and recommended content, you get an opportunity to explore these life themes in depth, gaining valuable insight that spurs spiritual and personal growth. All program content is posted to the web site and always accessible to members.
Weekly Guided Writing Sessions
In these live weekly Zoom sessions with Mark, members gather as a group in practice of self-inquiry. Using his Writing to Awaken method, these hour-long sessions provide a space to explore the program theme in writing, with time to share insights, ask questions, and engage in dialogue. They are intended to help you develop an ongoing writing practice and offer an opportunity to interact with other members.
Each session is recorded and links to the video and audio playback are posted to the website. Members can also share any work or thoughts in the easy to use forum. More info.
A live Zoom presentation and discussion on the first Sunday of each month. These hour-long sessions include a prepared talk, followed by a self-inquiry exercise, and a Q & A. Sessions are recorded and posted to the website. A transcript of the talk is also provided.
Posted on the 2nd Sunday of each month, Mark's conversations with well-known spiritual teachers, scientists, artists, authors, and wellness professionals, provide expert perspective on the month's theme. A transcript of the interview is also included.
Mark's recommendation of a video, podcast, article, book, or teaching, that offers further insight into the program theme. The Recommended Resource is posted on the third Sunday of each month.
Mark offers final thoughts and takeaways from the monthly program. The Video Reflection closes each program and is posted on the fourth Sunday of each month.
CURRENT MONTH'S PROGRAM
YOU ARE WHAT YOU SEE:
HOW PERSPECTIVE SHAPES IDENTITY
Guest Interview with David Nichtern
NEXT MONTH'S PROGRAM
BUILD YOUR OWN WORLD:
WHY NON-COMFORMITY MATTERS
Your Inclusive Membership Includes:
Live Weekly Guided Writing Sessions:
These live Zoom sessions are intended to help you develop an ongoing writing practice and offer a weekly self-inquiry practice to do as a group. More Info
Curated Monthly Programs:
Each month, a topic of interest to seekers is explored through live events and other inspirational content delivered weekly. See 2023 Programs
Seekers Session LIVE Video Conference with Q&A
Guest Interview with an inspirational luminary
Recommended Resources
Video Reflection
The Seekers Forum Archives: Multimedia programs since 2013 rich with inspirational content.
Resource Library: A robust listing of podcasts, books, articles, and videos of interest to seekers.